Eli'S Paws for a Cause Challenge!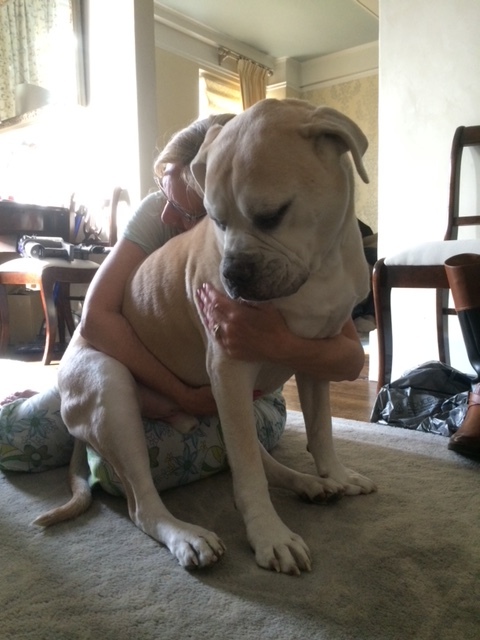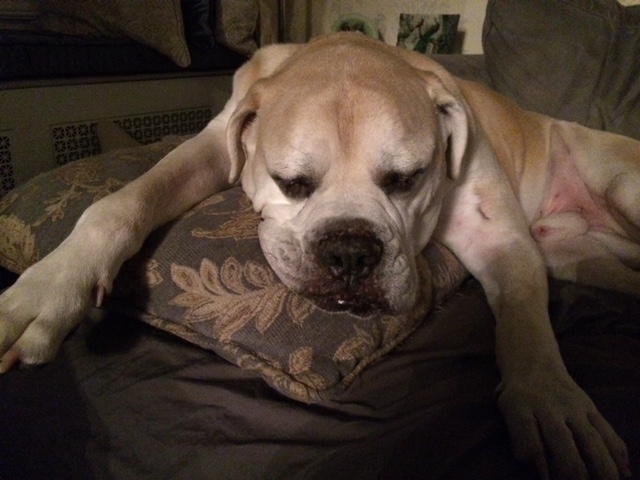 IN MEMORY OF ELI, HIS MOM WILL MATCH DONATIONS FOR HOSPITALS IN THE NORTHEAST UP TO $10,000. TO MAKE THE MOST OF THIS OPPORTUNITY, PLEASE CONSIDER MAKING A GIFT AND DOUBLING YOUR IMPACT IN JULY.
Eli, An Extraordinary Companion
"Eli was was an extraordinary companion, technically a dog, but more like a human than a canine. His facial expressions told me exactly what he was feeling at any given moment - from the impish grin when he was being goofy to the cute and stubborn glare he would give if you asked him to scoot over on the couch. Eli was endlessly loving and loyal to his family (especially me) and always knew who in a room needed him the most.

Eli was full of personality from day one. Throughout his life he liked to hold court. He learned as a puppy that the corner of a City block had the most foot traffic. Eli would often plant himself on a corner looking around for a passerby who would give him a belly rub knowing that it would inevitably lead to a crowd, all too willing to indulge him. In the house, Eli loved to put on "shows", appearing from another room just after dinner time to bark, spin around and throw toys in the air, eventually throwing himself down on the floor in a dramatic finish.
Eli was also undoubtedly resilient when it came to his health. Having torn his ACL twice, suffering from intense allergies and, ultimately, multiple malignant tumors, Eli was no stranger to the Vet's office. I count myself truly lucky to have been able to pay for all of the medical care Eli needed. The medical care he received, including multiple cycles of radiation, gave Eli more time with his family and a higher quality of life. Eli's family feels strongly that all dogs should have that opportunity.
That's where you and Frankie's Friends come in. During the month of July, all donations made to Frankie's Friends will be matched dollar-for-dollar for Frankie's Friends Paws for a Cause campaign. This means if you give $20.00 your $20.00 becomes $40.00 doubling the impact of your gift through the match! Paws for a Cause is the annual campaign that supports the Hope Funds. Hope Funds provide the necessary financial assistance to help families and pets when they need us most—when they are facing a costly life-threatening accident or illness.
In memory and in honor of Eli, I am committing $10,000 to Frankie's Friends Paws for a Cause as a challenge grant. Please consider a donation to Frankie's Friends Paws for a Cause - you donate and I will match it!
By ensuring Frankie's Friends has the necessary money they need in their Hope Funds, we are ensuring that beloved pets like Eli will have the care they need when they are facing a life-threatening illness or injury."
Eli's Mom